Community Work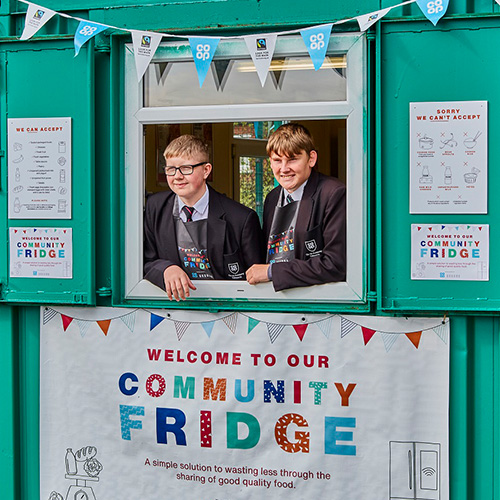 Failsworth Community Fridge
Our Community Fridge is a place where anyone can come and get free food/hygiene products who are struggling to afford the basics. Similar to a foodbank, however we do not require any token or voucher or proof of income to use it. We rely on donations from our staff and students, as well as external donations from the public and businesses. Anyone can donate and anyone can use the Community Fridge.
When are we open?
Monday – 2pm – 5pm
Tuesday – 2pm – 5pm
Wednesday – 2pm – 5pm
Thursday – 2pm – 5pm
Friday – 2pm – 5pm
Saturday – CLOSED
Sunday – CLOSED

How can you find us?
Failsworth Sports Campus, Brierley Avenue, Failsworth, Manchester, M35 9HA.

There will be white signs outside directing where to go and it is the large green container on the left.
What do I do
If there are no staff in the fridge, please ring the number that will be put on the door of the Community Fridge and a staff member will be with you shortly. This is because it is run by the Sports Campus staff who are also doing other duties, but will be happy to help if you need anything. If you can, please bring your own bag. However, if you don't have one we do have some spare.
If you have any queries please do not hesitate to contact Jack Ryan, Community Engagement Officer, on 0161 688 3909 or the Sports Campus on 0161 688 3926.
Thanks for using Failsworth Community Fridge!
---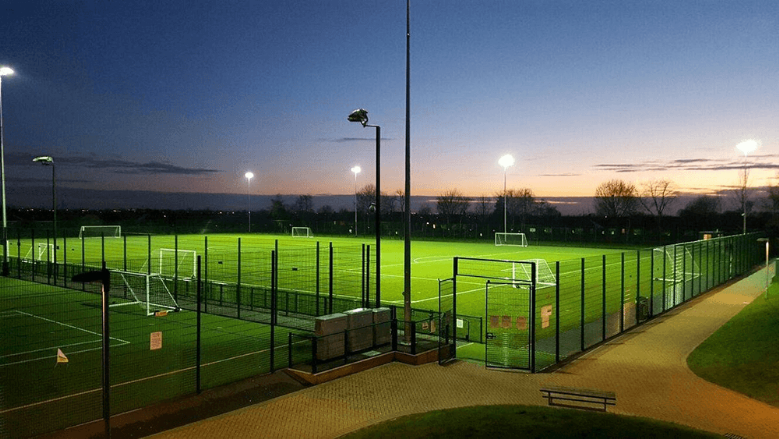 Failsworth Sports Campus
Failsworth Sports Campus is the hub for football excellence in Failsworth, Oldham and across the county of Greater Manchester. Situated behind and across from the main school building.
Failsworth Sports Campus has state-of-the-art facilities on site, which are ideal for club and group training sessions, matches, events and central venue league and cup competitions.
3G Artificial Grass Pitch Cages
The 3rd Generation artificial grass pitches are rubber crumb and are 60 x 40m in dimensions suitable for 5v5, 6v6, 9v9.
The two full size 60m x 40m pitches can be hired as a whole or half pitch. Both pitches are floodlit and can be hired all year round on annual and block booking basis.
Grass Pitches
The grass pitches on site consist of a full size football (Adult) pitch 96m x 64m and two smaller junior (Youth) pitches 90m x 46m in dimension.
Full Size Artificial Grass Pitch (3G) Full size 11v11
Fully Serviced Changing room pavilion.
Season bookings are available.